BEST SELLER
Chicken Shish Marinade
Regular price

Sale price

£3.99
100 g
---
This Chicken Shish Marinade is light & zesty with authentic Turkish flavours. Add 1 tsp of this marinade on a chicken breast or thigh, cook it on the BBQ, in the frying pan, grill or oven bake. There are approx 8 servings in each jar.
If you like to add a bit of a kick to your meals then pair with one of our Turkish Chilli Sauces. They give a lovely warmth without overpowering the flavour of the marinades.
Try out alternative recipes by adding the marinade to a whole chicken to jazz up a normal Sunday roast or even massage into chicken wings. Check out our recipes page and our Instagram @thekebabclub for inspiration.
All of our products are made with fresh ingredients and contain no nasties or additives.
Your Home for Authentic Turkish Chicken Shish Kebab Marinade
Indulge your taste buds in the rich and tantalising flavours of our renowned Turkish Chicken Kebab Marinade. Made with the finest ingredients and traditional Turkish spices, our marinade adds a burst of authenticity to every bite. Immerse yourself in the culinary delights of our Turkish Shish Marinade, crafted to perfection for that truly mouthwatering experience. At The Kebab Club, we take pride in offering you the best Chicken Shish Kebab Marinade, ensuring each kebab is succulent, juicy, and bursting with the essence of Turkish cuisine. Savour the taste of tradition and embark on a culinary journey with us today.
SUITABLE FOR VEGANS
Ingredients
Nutritional Information
---
Share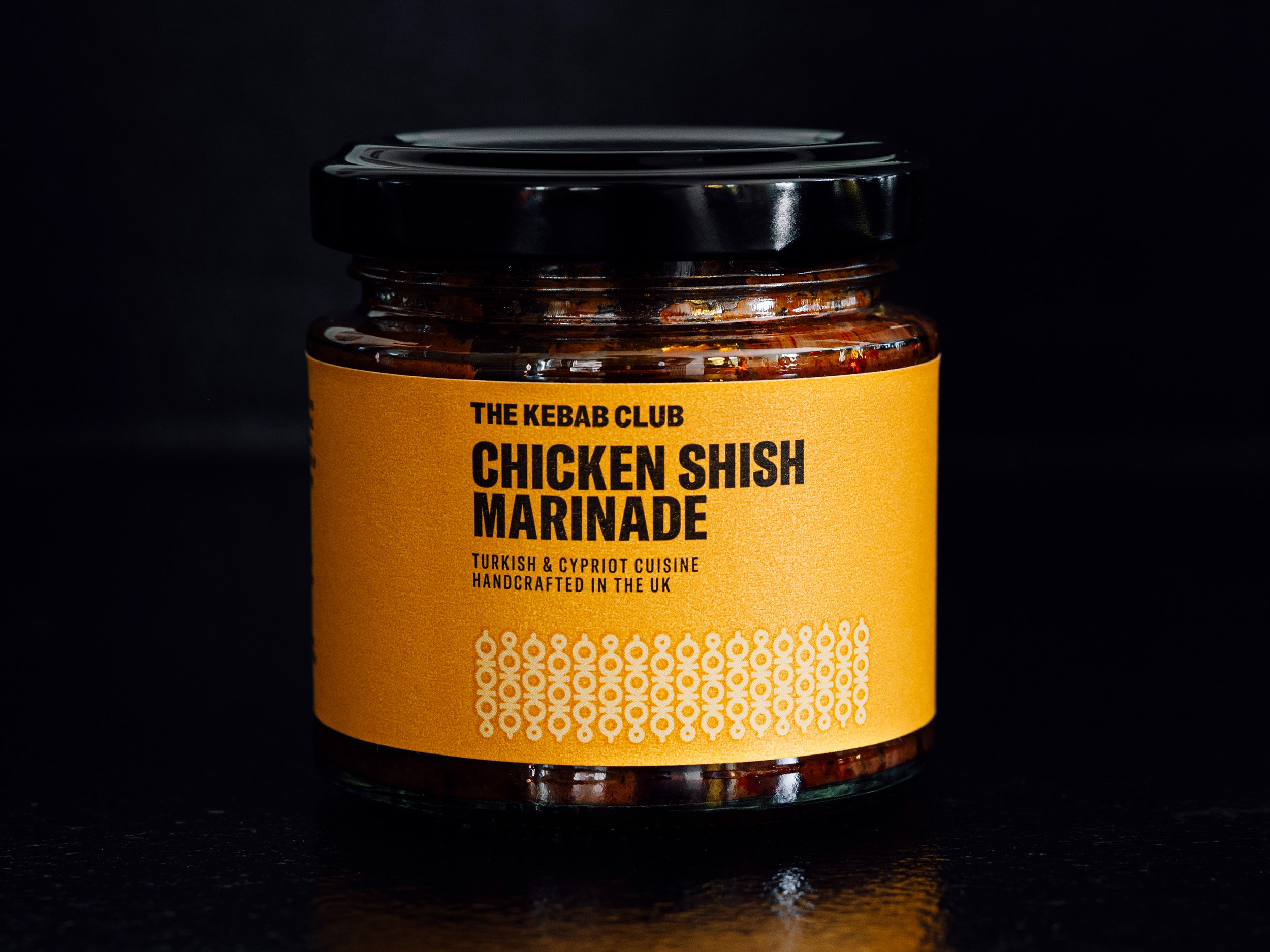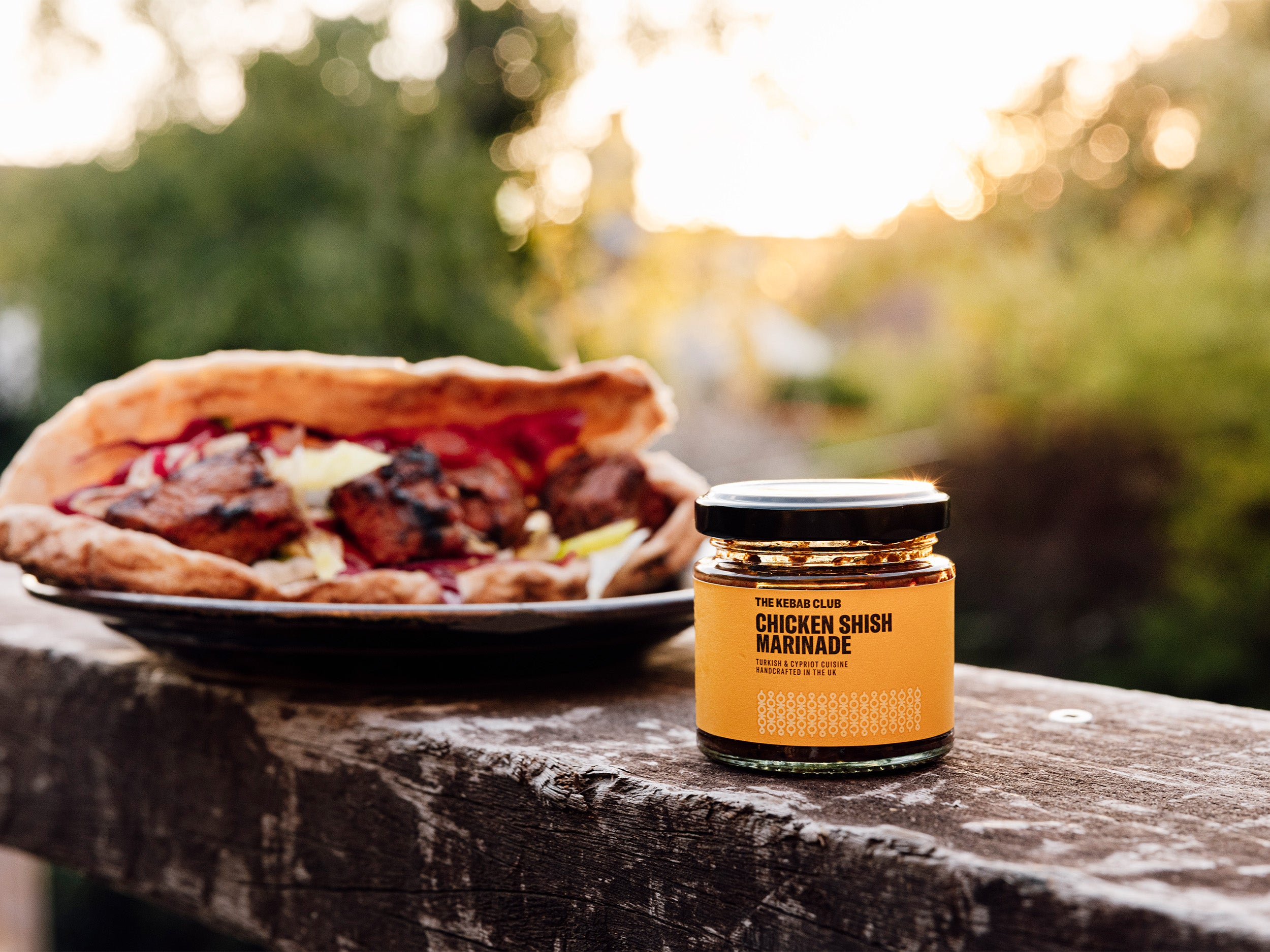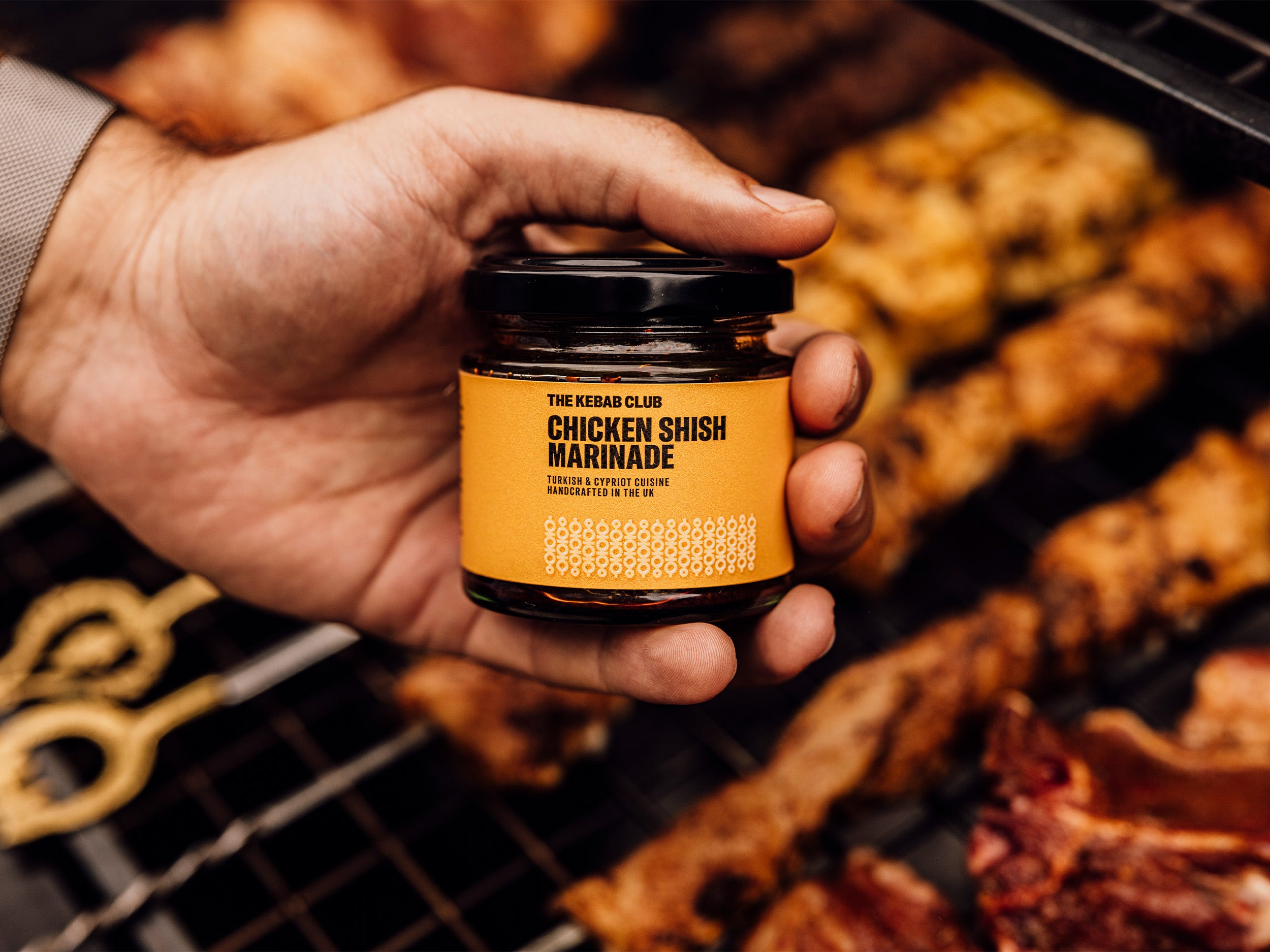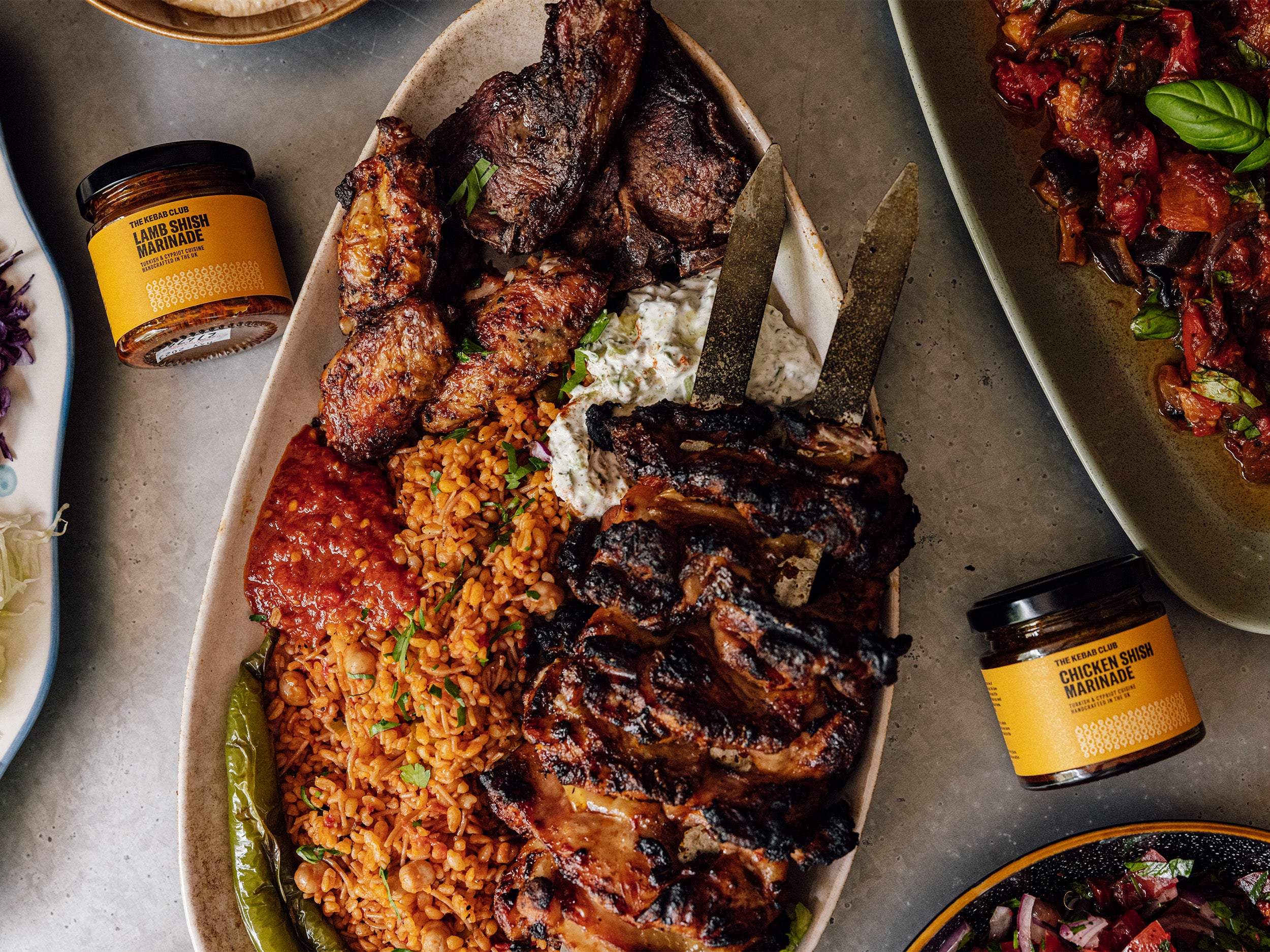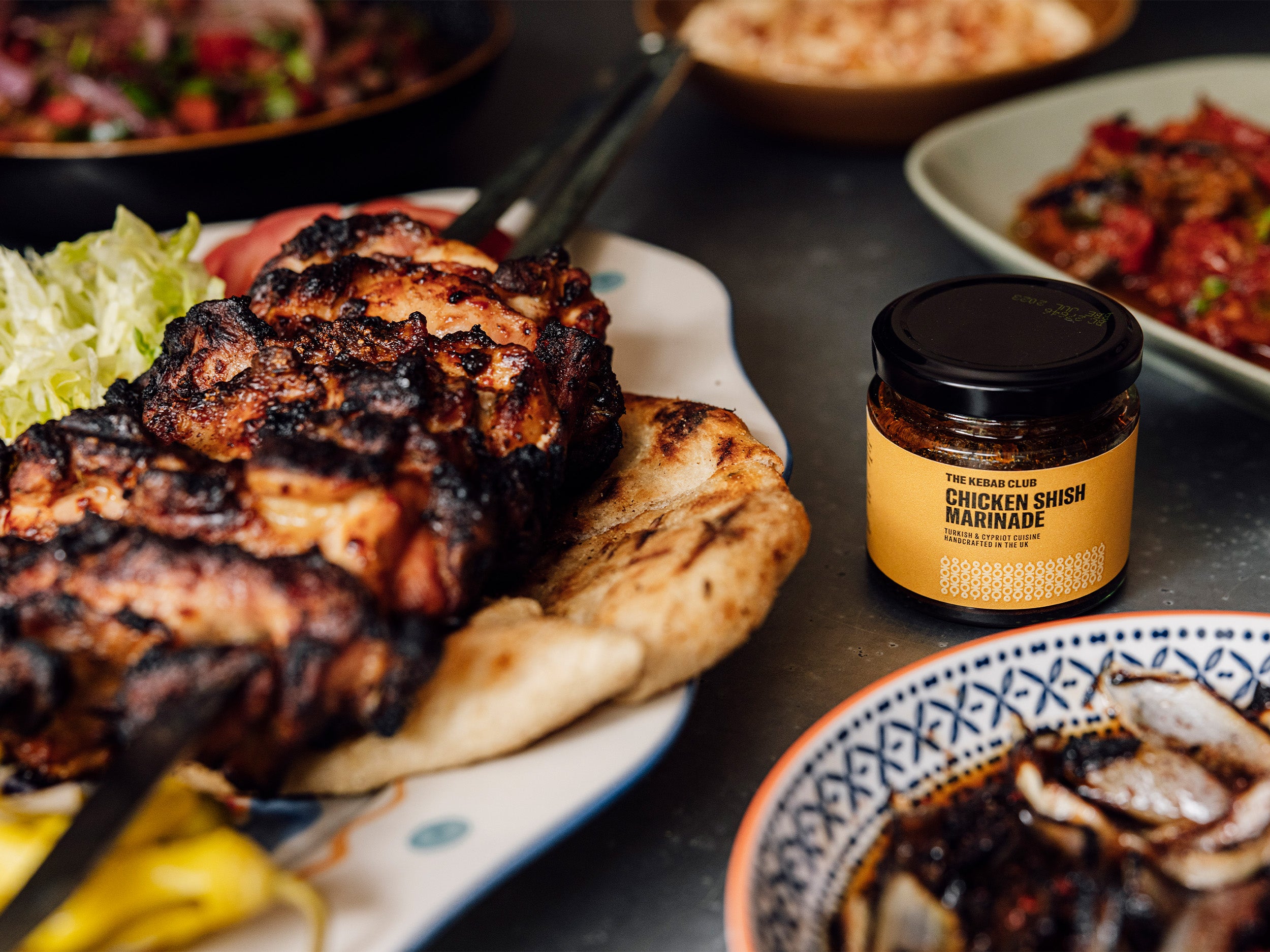 FAQs
Returns and Refunds

Due to the perishable nature of most of our products, our returns policy is limited, and we cannot accept returns on any foodstuff. We want to ensure you have a great experience with The Kebab Club, so If you're not happy with your order, don't hesitate to get in touch with us at admin@thekebabclub.co.uk to explain the issue, and we'll do what we can to make it right.

Non-perishable goods, such as merchandise and accessories, are subject to a 30-day return policy. Please get in touch with us at admin@thekebabclub.co.uk to arrange the return. Items returned to us without previous arrangements cannot be accepted.

For more information, please read our Refund Policy.
Shipping Information

We ship via Royal Mail within the UK. Postage is automatically calculated at checkout.

United Kingdom

Express, 1 to 3 business days from dispatch

0–2kg – £4.30
2kg–10kg – £7.30

Standard, 2 to 4 business days from dispatch

0–2kg – £3.50
2kg–10kg – £6.80

Free standard shipping on orders over £70.

Ireland

Standard International, 2 to 11 business days from dispatch